US Household Savings Rate Disappears, Credit Card Debt Soars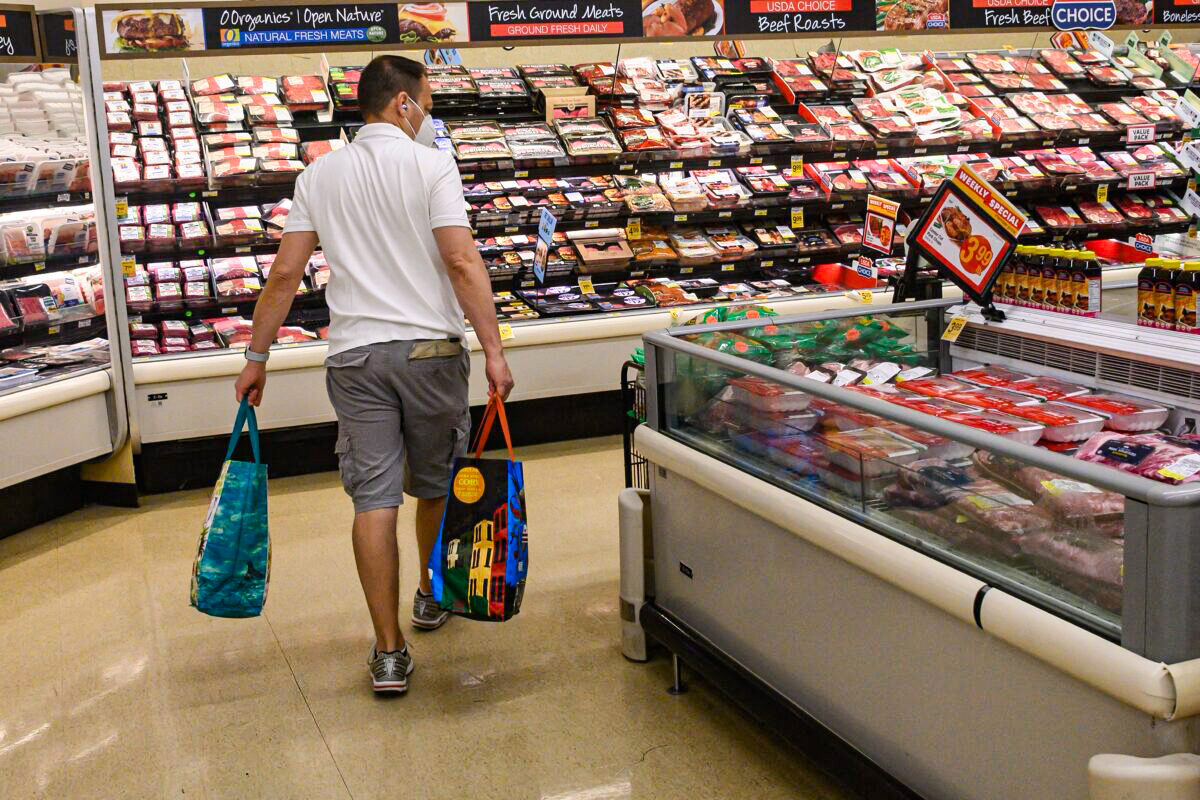 Comment
The US consumption figure looks robust. A 0.9% increase in personal spending in April looks good on paper, especially given the challenges the economy is facing.
This seemingly high figure supports an average consensus estimate for second-quarter gross domestic product (GDP) of 3%, according to Blue Chip Financial Forecasts. However, the Atlanta Fed GDP Nowcast for the second quarter is at a very low 1.9%. If confirmed, the US economy may not have recorded growth in the first half of 2022 after the first quarter decline, narrowly avoiding a technical recession.
Evidence of the slowdown does not just come from temporary and external factors. The consumer and business confidence indicators present a less favorable environment than the expectations of an optimistic market consensus. According to the Focus Economics Estimates Aggregate, the US economy is expected to grow healthy at 3.6% in 2022, helped by very strong third and fourth quarters, at 4.9% and 5.5 % growth, respectively. The main driver of this surprisingly resilient trend is unstoppable consumption estimates. However, there are significant clouds on the horizon for the American consumer.
We can't forget that the consumption numbers have been relatively strong, but at the same time there has been a collapse in savings, with the personal savings rate dropping from 8.7% in December to a low of 14 years old only 4.4% in April.
The US personal savings rate is now 3.3% below its pre-pandemic level, and the University of Michigan Consumer Confidence The index fell in early May to an 11-year low of 59.1, from 65.2, deep in recession risk territory.
A plummeting savings rate is deeply concerning. This proves that consumers are suffering from high inflation while real wages remain in negative territory. "From April 2021 to April 2022, real average hourly earnings fell 2.3%, seasonally adjusted," according to the Bureau of Labor Statistics.
If you put those two numbers together – real average incomes are down 2.3% and the household savings rate has been cut almost in half – and families are struggling, wages are being dissolved by the inflation and savings are wiped out. Consumer credit card debt is near historic highs. Balances reached $841 billion in the first three months of 2022, according to data from the Federal Reserve Bank of New York.
The astronomical level of credit card debt comes just as rate hikes are beginning to have a significant impact on families' ability to repay their financial commitments.
Despite the perception of a strong economy with a tight labor market and rising nominal wages, the reality in the United States is that massive deficit spending and inflationary policies are hurting the middle and working classes. Unemployment may be low, but employment-to-population and labor force participation rates remain low, and the so-called "great quit" begins to reverse as citizens are experiencing financial difficulties.
It seems very hard to believe that consumers will end fiscal 2022 with current levels of consumption growth, but the real challenge will appear in 2023. The buffers that families and businesses built in 2020 are all but gone.
In the other G-4 economies, the situation is not very different. With the latest available data, the household savings rate in the eurozone, Japan and the UK has fallen below pre-pandemic levels, according to JP Morgan.
The key is inflation. If consumer prices continue to be high in the third quarter, it is very difficult to believe that citizens will be comfortable depleting their savings to continue consuming at the same pace as in the first half of 2022. Families developed economies are unaccustomed to high inflation and seem to accept the prevailing view that price increases will subside over the next few months. However, this may be a bad idea. Food prices are at record highs, oil and gas prices are supported by geopolitical risks and low inventory levels, and deficit government spending means that the consumption of currency reserves will continue to be extraordinary.
American families may have been patient in recent months, but they can't work miracles. If inflation persists, the evolution of real wages and savings will inevitably lead to a fall in demand and a higher risk of recession.
The opinions expressed in this article are the opinions of the author and do not necessarily reflect the opinions of The Epoch Times.