Galaxy Group of Companies shares their experience at DisruptHR Yerevan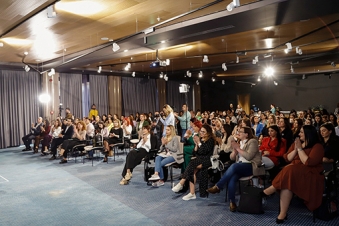 April 14, 2022 – 6:33 PM
PanARMENIAN.Net – 11 speakers from various Armenian companies presented their unique vision to more than 150 attendees at DisruptHR Yerevanorganized in Armenia for the third time.
DisruptHR is a grassroots movement, spanning 35 countries and over 155 cities. This is a brand new format that aims to bring together current and future leaders to discuss the latest, innovative and interesting ideas related to the field. And, of course, DisruptHR offers companies and individuals the opportunity to make their voices heard in the international business community.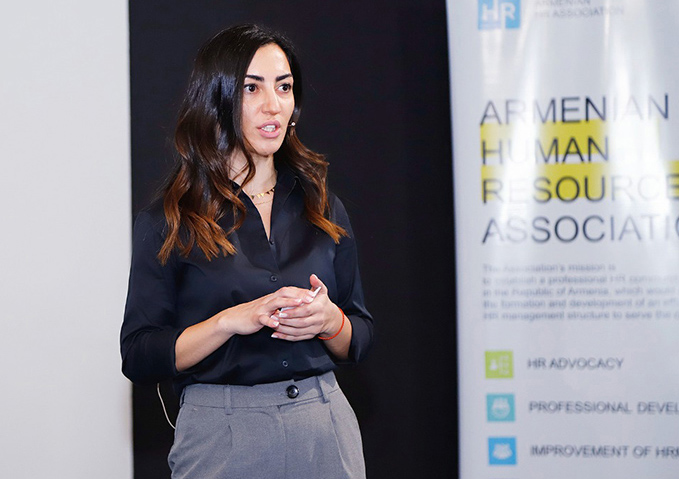 DisruptHR in Armenia is represented and implemented by Cascade People & Business. This time, the general partner of the DisruptHR Yerevan 2022 event is the Galaxy group of companies.
"The many positive comments received from the participants prove once again that the event was truly appreciated by the Armenian business community. I can proudly say that, first of all, it is the victory of Cascade People & Business , because our main objective is to contribute to the development of human resource management in Armenia. And DisruptHR is one of the few unique events of international renown which, thanks to its unique format, explores human resource management from a completely new", said in her speech the founder of Cascade People & Business, president of the HR Association of Armenia Arpi Karapetyan.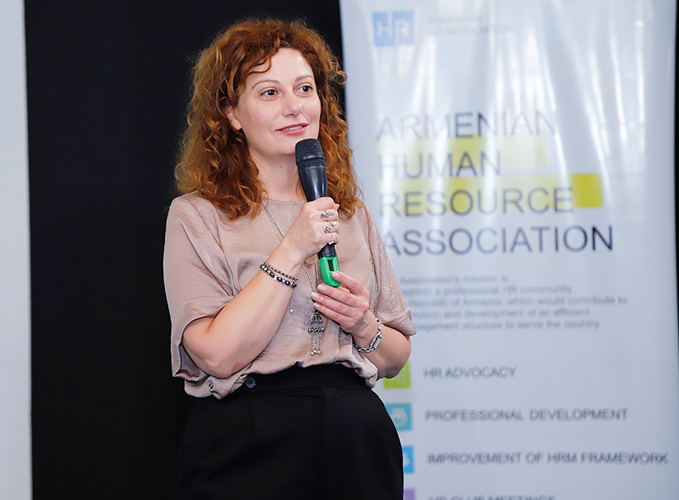 "We at Galaxy value the exchange of experiences on innovative platforms. And as a large company bringing together professionals, we always keep our hands on the pulse of developments in the field of management. of human resources, so it was important for us to join the internationally acclaimed DisruptHR platform to discuss innovative ideas and implement them further," said co-founder and CEO of Galaxy Group of Companies, Aram Khachatyan.
During the third DisruptHR event in Yerevan, three speakers from the Galaxy group gave a speech. In her presentation, Liana Khachatryan, Director of Human Resources, TI'ME (Armenia, Georgia, Belarus) spoke about the consequences of the pandemic and shared her point of view: is it worth working from an office? Elina Gabrielyan, Deputy General Manager of Galaxy Group, explained how to win with agility. And Shushan Avagimyan, director of business development at Yerevan Mall, emphasized leadership over management.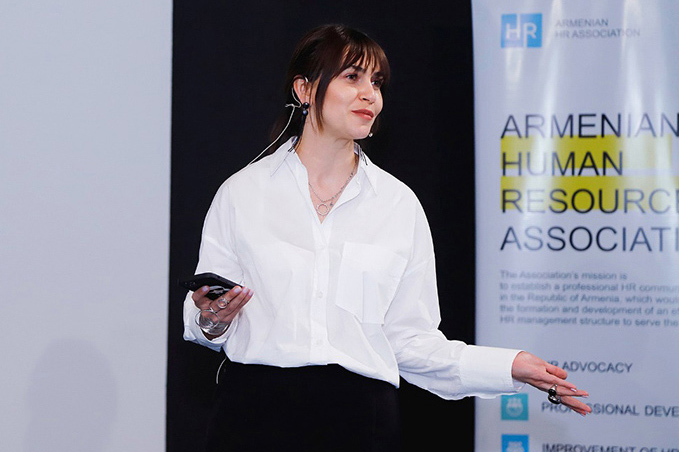 Videos of the event will be posted on the event website website.
Cascade People & Business is a leading HR consulting company in Armenia, which works according to the principle "Everything in HR and nothing outside of HR". For 13 years of activity, the company, in cooperation with more than 500 local and international organizations, has made changes by striving for excellence, becoming a point of reference for the growing and developing HR community.
Galaxy Group of Companies, is one of Armenia's largest taxpayers and employers, headquartered in Yerevan and operating in three countries. The conglomerate comprises 15 companies, each positioned as a leader in its respective industry. In addition to Armenia's main telecom operator, Ucom, Galaxy Group's businesses include Yerevan Mall, Yerevan's largest shopping mall, TI'ME & Pandora high-end jewelry and watch stores in Armenia, Georgia and in Belarus, MegaFood, one of the largest importers. and distributor of confectionery and food products in the local market, etc. The success factors of all the companies have been industrial innovation, the effective involvement of teams and the responsible corporate culture developed on the basis of continuous learning.